PRIORITY PERSONNEL, LLC., A HAMILTON-RYKER COMPANY CELEBRATES 30-YEARS!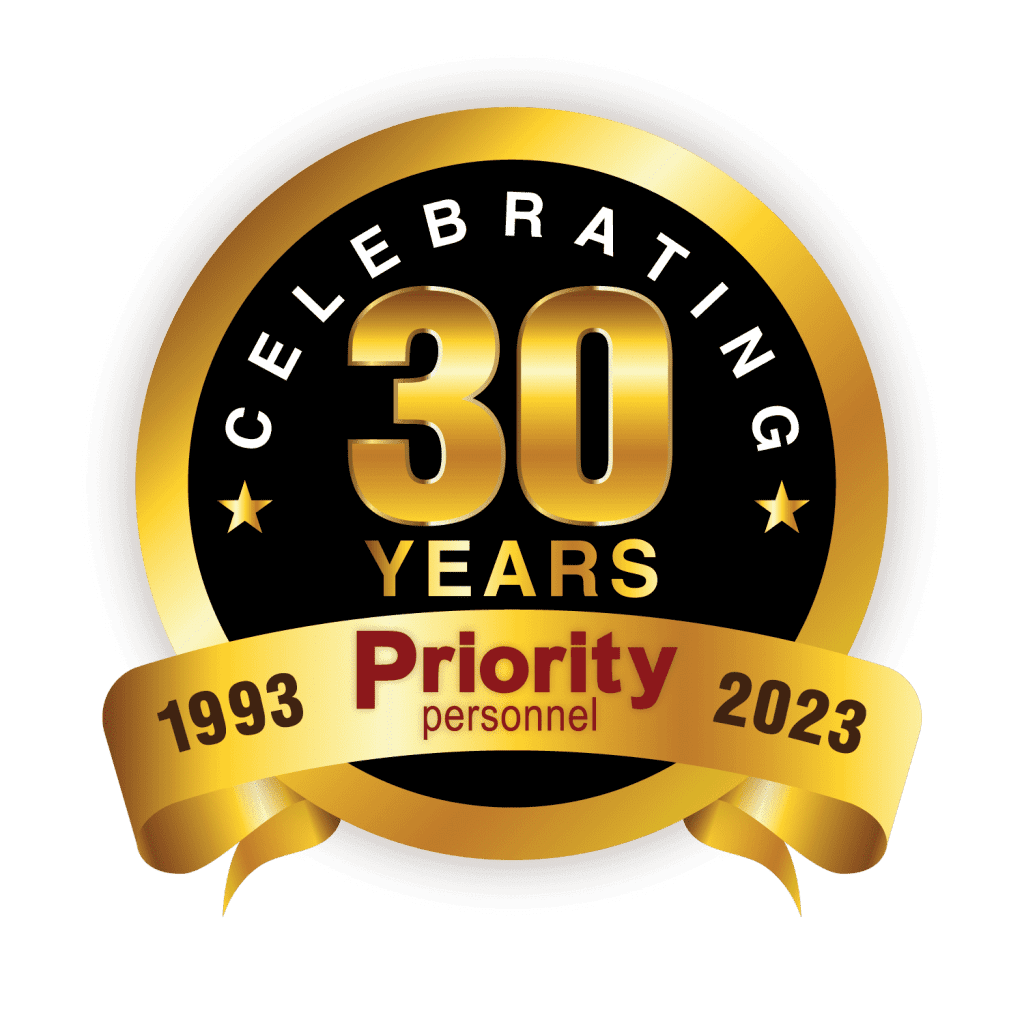 San Marcos, TX, September 2023– This September marks an exciting milestone for Hamilton Ryker's Priority Personnel, LLC.! For thirty years, Priority Personnel has been proudly serving the people and businesses of Central Texas, helping job seekers and businesses achieve their goals. Founded in 1993, Priority has lived out its mission of providing the best possible staffing services built upon honesty, integrity, and professionalism.
"We have partnered with Priority Personnel for over 15 years. They provide quality human resources, timely and informative labor market information, and are a great group of folks to work with," stated Lisa Wells, Human Resource manager of Ember Industries.
The story of Priority Personnel began over three decades ago in a one-room office in San Marcos, Texas with its founder, Daniel Roy. Roy wanted to create a staffing company focused on delivering solutions. He began Priority with the commitment to provide unmatched service, dedicated to understanding customers' needs and building relationships to provide the best solutions. The company experienced tremendous growth and has become a recognized leader in the development, implementation, and support of personnel services.
After twenty-two years of growth, Priority Personnel became a part of the Hamilton-Ryker Group in 2015. CEO, Kelly McCreight, saw that PPI was a leader in its market with a diverse customer base and experienced leadership. With a similar operational philosophy and strong foundation upon solutions, Priority Personnel was a perfect extension to the Total Workforce Solutions company. Since the acquisition, Priority Personnel has proven to be an outstanding addition to the business.
"We're excited to celebrate this milestone—30 years of providing staffing and workforce solutions to the San Marcos and Hays County communities. Our team in San Marcos has continued to provide labor solutions to our clients in the same manner as Priority's founder—Daniel Roy. Since becoming part of the Hamilton-Ryker family in 2015, they've continued to be a model for our entire company in their approach to customer service to both our clients and our associates" said Kelly McCreight, CEO.
Starting on September 1, 2023, Priority Personnel will celebrate its milestone anniversary by celebrating their clients and associates, and the role they have played in Priority's 30 years of success!
Priority Personnel has established a role for itself within the Central TX community. They have remained focused on strengthening relationships and understanding customers' needs so that they provide the highest quality solutions. With its award-winning services and outstanding staff, we are thrilled to celebrate Priority Personnel's 30th year in business!
About Priority Personnel
Over the years, the company has experienced tremendous growth and has become a recognized leader in the development, implementation, and support of personnel services in Central Texas. We provide solutions to some of today's most challenging human resource problems. Hundreds of Central Texas companies rely on us to provide their most valuable resource….people.
Priority's success can be attributed in large part to the dedication and experience of its staff. Employees are personable, well trained, and eager to serve. Priority has assembled a remarkable team of professionals, each of whom shares a sense of personal dedication to meeting the needs of clients and employees. For more information visit www.prioritypersonnel.com.
Contact
Victoria Buehler
Marketing Manager
731.882.7152